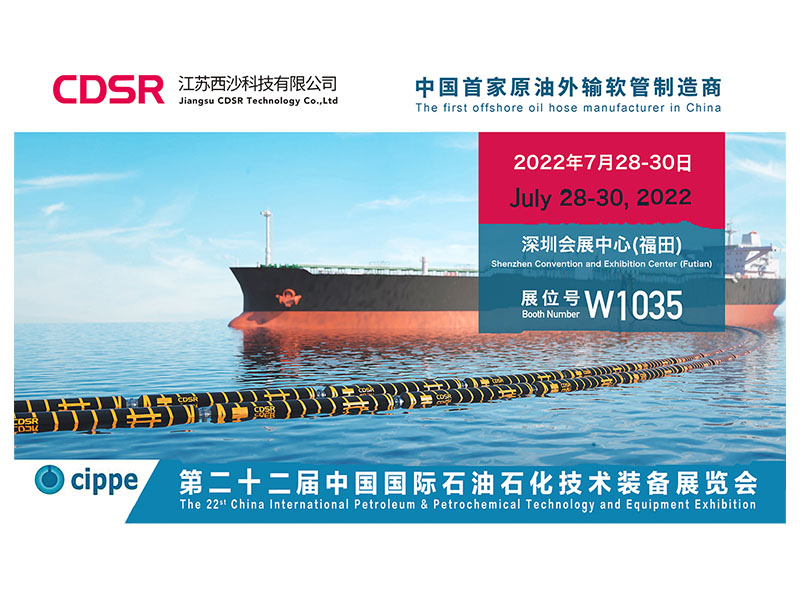 It jierlikse Asian marine engineering evenemint: de 22e China International Petroleum & petrochemical technology and Equipment Exhibition (CIPPE 2022) sil hâlden wurde yn Shenzhen Convention and Exhibition Center (Futian) fan 28 july oant 30, 2022. De tentoanstelling wurdt hâlden op deselde tiid as de 12e Shenzhen International Offshore Engineering Technology and Equipment Exhibition (CM 2022), De 22e Shenzhen International Exhibition on Equipment of Pipeline and Oil & Gas Storage and Transportation (CIPE), De 22e Shenzhen International Offshore Oil & Gas Exhibition (CIOOE) en oare wichtige eksposysjes.
CDSR sil trochgean mei it bywenjen fan 'e konferinsje om har produkten en technologyen te werjaan, en diele mei yndustrypartners de ûnderfining yn' e oplossingsûntwerp, seleksje fan apparatuer, produkttesten, yngenieursynstallaasje, fjildapplikaasje fan it oaljeladen en ûntslachsysteem.
Wy noegje jo oprjocht út om ús te besykjen op ús stand (Booth No.: W1035).
---
Datum: 18 july 2022